The CAFÉ TA Center hosted a webinar on how Recovery Cafés can support recovery, build community, and counter isolation, on Wednesday, June 28th at 3:00 EDT. View the recording here! US Surgeon General, Dr. Vivek Murthy, recently released a report on the impact of loneliness and isolation on physical and emotional well-being, "Our Epidemic of Loneliness and Isolation: The Surgeon General's Advisory on the Healing Effects of Social Connection and Community." The report draws connections between isolation, disconnection, suicide, anxiety, stroke, and premature mortality, and emphasizes the need for human connection as being as "essential to survival as food and …
The CAFÉ TA Center recently hosted a free webinar on the power and possibilities of peer support for previously incarcerated people on Wednesday, May 24th at 3:00 EDT. View the recording here! The collateral consequences of incarceration are well documented. From limited housing, ineligibility to hold certain professional licenses, and employment discrimination, people that have been incarcerated experience impacts that reach way beyond their sentence and release. Yet, these same people possess an expertise and impact that cannot be replicated by people without it. Join us as we learn from four amazing leaders who are changing lives, attitudes, and systems …
The CAFÉ TA Center is a program of The Family Café, a cross-disability organization that has been connecting individuals with information, training and resources since 1998. The Center is supported by SAMHSA to operate one of its five national technical assistance centers; providing technical assistance, training, and resources that facilitate the restructuring of the mental health system through effective consumer directed approaches for adults with serious mental illnesses across the country.
The CAFÉ TA Center is committed to providing quality training to consumers and advocates throughout the country. Consumers in the community need the right knowledge and tools to effectively organize, speak for themselves, and thrive in their daily lives. Thanks to the technology available, it has become relatively easy to connect with consumers and advocates and share resources without having to ask people to interrupt their daily routines by traveling to attend training.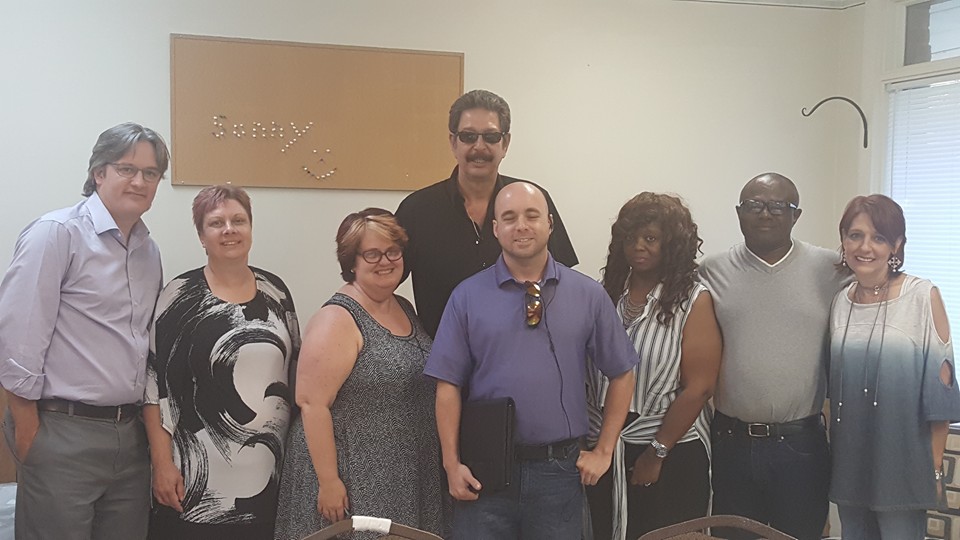 The CAFÉ TA Center is committed to connecting consumers, advocates and organizations with information and resources that can make a real difference for them, regardless of where they come from. That's why we have created this section, to house those resources that partners, experts, peers and advocates and developed and chosen to share with others. We truly believe that our advocacy and capacity can be greatly enhanced by working together, not only across states and SAMHSA programs, but also across the entire spectrum of healthcare and human services advocacy.