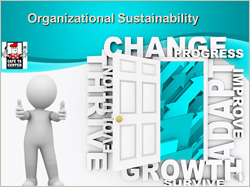 The CAFÉ TA Center is committed to fostering sustainability among consumer-led organizations throughout the country, so they can thrive and provide a strong advocacy voice on behalf of their members. To support that commitment, we have created a two part training on organizational sustainability. Organizational Sustainability, Part One is an overview of current trends in the nonprofit arena and the impact these could have on consumer run organizations. The presentation also builds a base of understanding for organizational leaders and partners that will enable them to effectively begin a sustainability process to build the capacity and longevity of their organization.
You can view this training by following the link below.
Presentation: Organizational Sustainability, Part 1
After you have completed the training, please share your thoughts on it by taking a very brief survey by following this link: Post-Training Survey.

---
Ask A Question