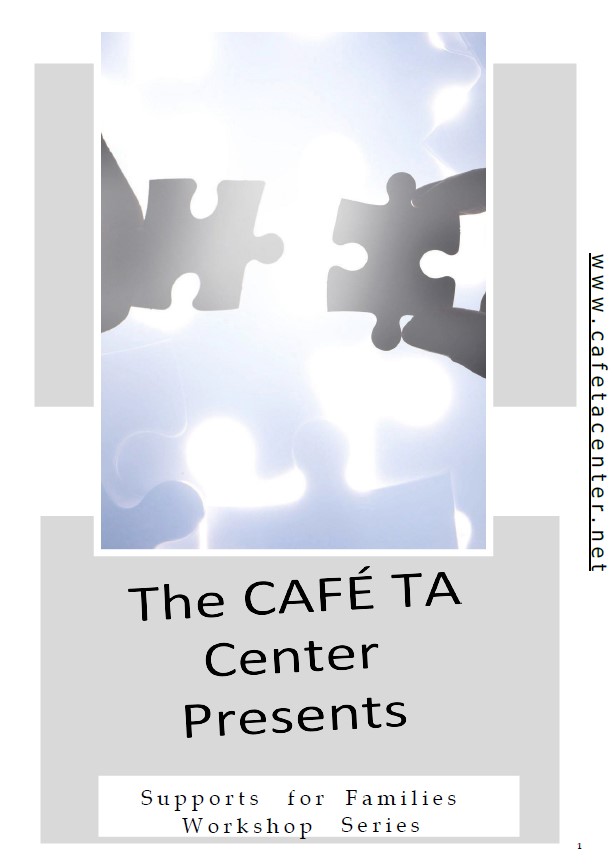 CAFE TAC is excited to share a new resource for people supporting friends, relations, and family members with mental health conditions, the Supports for Families Workshop Series!
This interactive workshop series has been designed to help family members and caregivers of people with serious mental health conditions support their family member by promoting recovery and taking a strengths-based approach to encouraging resiliency and self-direction.
The workshop series includes both a series of videos and a corresponding workbook. There are five modules in the series, with each one having its own video and a section in the workbook that goes with it. Each module is hosted on its own webpage where you can view both the relevant workbook section and its related video.
Find the Supports for Families Workshop Series on our website here!
And stay tuned for details about an accompanying webinar on September 13th.